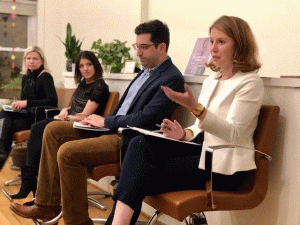 Earlier this week, Diane spoke at an event hosted by the Wertz-Jackson Group of UBS Financial Services about how women make an impact. The discussion focused on philanthropy and social impact investing.
One of the attendees asked about the most important thing a woman could do to achieve the greatest results with her charitable endeavors. Diane's advice was for her to do her homework on the organization before she made a contribution and to not fall in love with her charity of choice so that she could remain objective.
To be effective, a donor must apply the same skills to her philanthropic pursuits as she does her business endeavors. Scrutinize the nonprofit's Form 990. Digest the organization's website. Meet with the organization's staff and ask hard questions.
Treat your philanthropic investment like you would a job interview and do your homework before making any commitments, be they commitments of money or time.